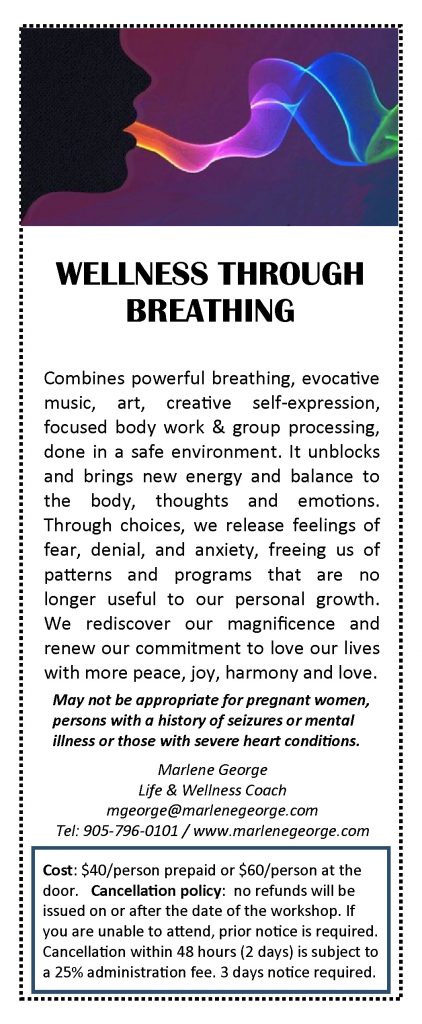 In a content rich, interactive workshop Marlene George combines powerful breathing, evocative music, art, creative self-expression, focused body work and group processing done in a safe and healing environment.
Proper Breath work unblocks and brings new energy and balance to the body, thoughts and emotions. Through choices we release fear, denial and anxieties which free us from patterns and programs that are no longer useful to our personal growth.
In this workshop we rediscover our magnificence and renew our commitment to love, thereby filling our lives with more peace, joy and harmony.
View an interview with Marlene on Rogers TV about Healing Through Breathing – Click Here to View on Rogers.com