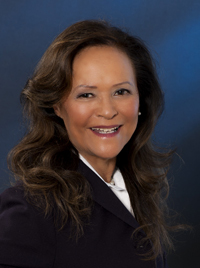 Marlene George's clients come from all walks of life and consist of people from various ethnic and religious backgrounds and of all ages. Marlene acts as a personal coach to her clients, encouraging them to learn to use the universal Law of Attraction to achieve complete wellness, happy relationships, financial security, business success and manifest their dreams and wants to live a complete and fulfilling life. The Universal Law of Attraction is the basis of all of Marlene's teachings.
Marlene's Biography and Philosophy of Teaching
Biography
Marlene George was motivated to immerse herself in the alternative health field by her desire to help others relieve pain and get rid of emotions from the past. She has explored various forms of alternative health including Reiki and CranioSacral Therapy. Marlene explores various forms of Healing modalities including Therapeutic Touch. Marlene is now a registered Reiki Master and uses the Universal Law of Attraction as the foundation for all her teachings. She has been practicing since 1989.
Marlene combines her treatments to include techniques of Reiki, Therapeutic Touch and CranioSacral therapies for a holistic (whole body) approach to assist her clients to achieve complete wellness. She also offers courses teaching others her gifts, passing along her knowledge and skills. Marlene's wellness workshops, wellness teleclasses, private counselling sessions, private telephone counselling sessions and holistic healing treatments have helped many heal from physical and emotional challenges. She offers her help in overcoming depression, stress, fear and anxiety, breaking addictions, releasing anger, recovering from sexual, physical and emotional abuse and healing grief. Many people have received guidance from Marlene regarding their health, financial difficulties, business problems and relationship hurdles with great success.
Philosophy
Marlene acts as a personal coach to her clients encouraging them to learn to use the universal Law of Attraction to achieve complete wellness, happy relationships, financial security, business success and manifest their dreams and wants to live a complete and fulfilling life. The universal Law of Attraction is the basis of all of Marlene's teachings and healings whether it is a health challenge, relationship challenge or business challenge her client is dealing with.
Marlene's clients are so thrilled with her workshops, philosophy and teachings that she received many requests for a book to summarize her Nine Principle's For Joyous Living. Marlene responded by writing her book Your Life is Now! Now is the time to live the life you want and accompanying Visualization, relaxation and exercise CD's complete guidance in wellness; Her book and CD topics include healing physical health problems, increasing self-esteem and self-confidence, achieving business success, achieving financial security, creating happy relationships, and overcoming fear and anxiety. Marlene's Celebrating Birth CD also allows parents to raise their children in a positive way using the Law of Attraction principle's right from when the child is in the womb until early adulthood.
Marlene was awarded the Entrepreneurial & Business Reward by The South African Women for Women Organization in 1999 for her outstanding achievement of her home-based holistic wellness services.
The Laws of Attraction
The Secret is a very popular movie on the Laws of Attraction. It is based on the book titled The Secret By Rhonda Byrne. The Law of Attraction that The Secret is about is the same Laws of Attraction Wellness Coach Marlene George has already been teaching her students about for many years. Marlene George's books and CDs provide excellent exercises you can use to apply the Laws of attraction in your daily life to achieve health, wellness, business success, abundance and all that you desire.
Here is what Marlene George has to say on the Laws of Attraction:
The Laws of Attraction
Everything in the universe is energy. We are masses of energy vibrating at different frequencies, according to how we think and feel. This powerful positive universal life force is available to every one of us, it flows through us freely and easily, extending itself into our environment where it attracts similar energy back to us. What comes into our lives is what matches the vibrations of the thoughts and feelings we focus on the most often and most intensely.
When we express negativity, we receive its cold reflection in return
When express love and appreciation of others and the world, we receive acceptance and positivity in return and enrich ourselves with abundance
We are magnificent magnets of feeling; our emotions are a gauge we can use to measure our positive energy or negative energy at any given moment in time while we attract what we focus on most often into our lives.
Taking a Leap of Faith
Is your life filled with the same old issues, the same painful experiences?
Is your life stuck in a rut when you want to move ahead?
Do you wonder why others are getting what they want, while you're at a standstill?
If you desire changes in your life but have been struggling to do so there is some good news for you. You are now at a powerful point of empowerment where you can choose to use the secret Law of Attraction to change the what you are attracting into your life experience. By changing your attitude to a more positive and optimistic one and spending more time giving attention to the things you love, you can begin to improve you life and attract the kind of life you want to live to your experience.
Ready to Risk Eternal Happiness?
If you are ready to begin to learn more about using the secret Law of Attraction to become more self-confident, build self-esteem, improve your health, become financially successful, improve your business or job, improve your relationships with your partner and your family and coworkers then Marlene's courses, books and CDs can be great tools to start with. We all can embrace the contrast between what we want in our lives and where we focus our attention. By simply taking your attention or focus off of stressful challenges and lack and instead applying that energy to the ideal relationship, job, body, mind and spirit you would like to have you can improve your life drastically. The contrast between what you have and what you want can be considered as a gift from the universe indicating how close your life is matching your own vibration and what you are attracting into your life. Allow this contrast to empower you, and from that place the universe will deliver to you exactly what you want. Your life is Now! Not tomorrow when the money comes, not when you find that perfect relationship, not when you achieve that perfect health, not when you find that perfect job. Get happy today so you can start attracting what you want into your life tomorrow!
A summary of where Marlene has been an inspirational speaker to for both private group and corporate seminar workshops to the following:
Mentor at Rise Asset Development / Peer Support Startup Program
Winner of the Entrepreneur of the Year Award from the South African Women for Women Organization 1999
Nominee for The Halton Women of the Year Award 2008
Speaker at Nursing Homes
Speaker at Prison Institutes
Speaker at several Health and Wellness Shows
Speaker at several Retirement Homes
Speaker at several Churches
Speaker at several Schools and Colleges
Speaker at Pharmaceutical Companies
Speaker at Hospices
Several presentations at workshops and retreats in Mexico
Several presentations at workshops and retreats in South Africa
Several presentations at workshops and retreats in Canada
General Electric
Honeywell
ING Canada, Human Resources
Petro-Canada
Mary Kay
Remedy's Rx
East Metro Youth Services
Biidaanban Healing Lodge
XL ICL Insurance
The Running Room
Victoria Order Of Nurses
Priszm Canadian Income Fund Kit Inc.
Friends and Advocates
Knights Table 116
Consumer Survivor Network LHIN
Micro Skills Employment Services
St Matthew's Health Ministry
BAPS Shri Swaminarayan Mandir
Womenss Conference
Professional Women
Lions Club
Canadian Mental Health Association Out Reach Program
Employability Skills For Youth Program Centre For Education and Training
ESS Support Services
eWomen Network
Friends & Advocates
Interim Place  Victim Services
It's Your Life on Radio AM-1350 and FM-107.7
LAMP Community Health Centre
Speaker at Real Estate Boards
OPSOA Professional Assistants Conference
PHH Arval
Parkinson's Society Canada
Professional Development Teachers Day
Ridley Funeral Home
Saint John's New Brunswick Book Store
The Business and Professional Women's Club of Ontario
The Board of Trade
The Learning Annex
Toast Masters
Women With Vision
Several appearances on CTS TV, Burlington, ON
CFRB Radio, Toronto, ON
CHEX TV Durham, ON
The Wall Street Journal, Radio Interview, Toronto, ON
Rogers TV York Region
Rogers Television Mississauga
Positive Living Productions Inc.
I was quite pleased and touched when Marlene offered to come and speak to my Introductory Psychology students. Not only did I know that the students would be thrilled to have a guest speaker (a rest from me!), but I also knew that Marlene would have an important and special message for them that they were meant to hear.

Despite my delight in Marlene coming, on the day of her visit, I was a bit nervous as I was unsure as to how the students would respond to her teachings. Even though I myself am confident about the nature of Marlene's gifts, one is never sure when it comes to a group of first-year undergraduate students who, still in their teens, are contending with a variety of pressures in their lives while simultaneously busy on Facebook, Instagram and Twitter! However, much to my relief, during Marlene's presentation, I scanned the room and took note that the students were listening attentively and that, during the meditation exercise, almost all of them actively participated.

The following week during my next class with the students, I asked them what they thought about Marlene's visit. One student raised her hand and said, It was the best presentation I've ever seen in my life. A second student also raised her hand and added, Her presentation came at the perfect time. I was having such a bad day that day, and she totally helped me to relax and put my problems in perspective, to show me that I am in charge of them.

"A few weeks after Marlene's presentation, a third student told me that I should invite Marlene to all of my classes to speak. Since my students are very wise and it is they who teach me, I am going to do heed this sage advice and do exactly that: invite Marlene every semester to come and speak to the students. Despite outward appearances of laughter, youthful enthusiasm and supposed partying, our students today struggle with a number of issues, including anxiety, depression, self-doubt, addictions, eating disorders and self-cutting as well as family responsibilities, financial debt and concerns about future job security. And so, if Marlene is willing to come and share her rich knowledge and experience, then the University of Guelph-Humber and its students are lucky indeed. "

Sonja Embree, PhD
Assistant Program Head Psychology
University of Guelph-Humber