Posted on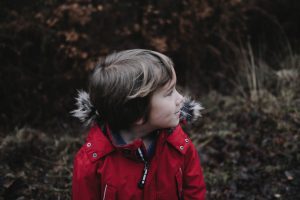 Can you believe that it is already nearing the middle of February? This year certainly started off with a bang, and things have been rolling by quicker than ever since the wrap up of 2017! I also feel like I am not alone in feeling this way… can you identify?
When life gets all busy (like our 21st century lives certainly seem to), it can be all too easy for our priorities to become skewed. Do you remember the last time you and your mate actually sat down to eat (and enjoy) a full meal? Pulling 10-hour days at work, who has time to spend quality time with their families anymore? Remember those long-ago days, when eight hours of sleep a night wasn't just a rare possibility – it was the norm?
Things have most certainly changed! But maybe they are starting to change for the better – after all, who could be anything but smitten with this season of love that's upon us? That is absolutely one thing that we should always make time for… the people we love and who are most important to us need our time and undivided attention every once in a while too.
Valentine's Day is one of my favourite holidays, because it builds so nicely into my view that this world needs more love as a whole. So maybe one of the best things that we can do for our world is to start celebrating this holiday! You don't necessarily need to go around hugging everyone or handing out tiny valentines, but what if we all started sharing love more when we are given the chance?
It can be as simple as giving someone a compliment when you are sharing an elevator on your way to work… buy the person in line behind you their coffee one morning… go out of your way to do something meaningful and nice for someone that you ordinarily might have just ignored… It's amazing how simple it is to get started with sharing the love!
But let's not stop there… let's also share the sharing! Encourage other people to spread a little love in their workplace, their homes, their communities. (Encouraging people is actually a really great way to get started in practicing sharing more love!)
Try and keep doing this until at least the end of the month, and let's see just how much of a difference our positive vibes will make in the world!
Written by Veronika for Motivational Moments