Posted on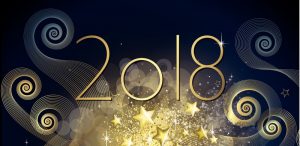 For many of us, the New Year is a time for a rebirth of sorts; a time to refresh and revive ourselves. It's not surprising then that this is the time that we make our new resolutions, those things that we want to achieve or change in ourselves over the coming twelve months.
While we all have little things about ourselves that we'd like to change, too many of us jump on a bandwagon of societal pressures and try to change things that others deem important. These resolutions simply won't work for everyone because they are generic and often doomed to fail. While they may start off well, once you realize just how hard they are to maintain, many will quit and what does that leave you with? A feeling of failure. But it doesn't have to be that way; not if you choose the right resolution for you.
Instead, make your New Year's resolution something that is doable and meaningful to you. It is important to make your goal clear and have a time frame in mind. While you may want to lose 20 lbs it won't happen overnight, so if you make little goals within your main goal, say 5 lbs in two months then you can celebrate the mini milestone on your way to your end point. The same holds for if you want to clean up your diet. Cutting out all sugar or all carbs all at once won't work as well as if you simply cut them back a little at a time until you reach your goal. Small, incremental goals will help you get to your main goal a lot happier and, in a lot of cases, a lot healthier too.
Utilize your calendar or make a reward chart to keep track of how you are doing and before long you will be able to see a positive change and your resolution being kept which will keep your head in the game to continue on your journey of change. If your resolution is important to you, is achievable and is something that you really want to change you can find success by enjoying it one step at a time.
It is also important to keep in mind that sometimes we need help overcoming addictions or changing our lifestyle. This is perfectly okay. Just take the time to find what helps you best and don't be afraid to change it up if you need to; reaching your goal is what matters most, not the roads that you took to get there.
Celebrate those small wins, celebrate yourself and above all, keep an open mind to change. You can do it!