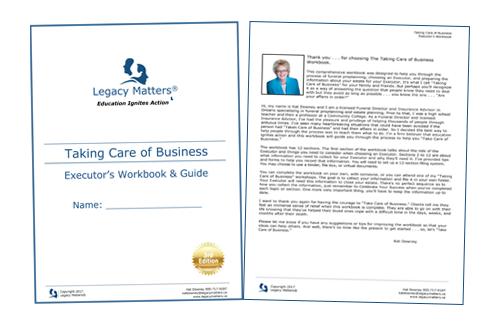 Funeral Preplanning doesn't have to be sad or difficult. Leave your loving legacy by having your affairs and estate in order while you can.  Give you and your loves ones peace of mind.
Why preplan with Kat?
Katherine Downey is the #1 Funeral Preplanning Professional in Canada for the fourth time. She is a professional educator, author, licensed funeral director and insurance advisor. To set an appointment or have your questions answered, please contact Kat directly.